Chris Currently Endorses: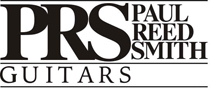 I've had one PRS guitar for over 20 years that I've used on many of the songs I've recorded.  It's a career guitar and in many cases it led me to play what I played.  A few years ago I had the opportunity to meet Paul and we've become friends.  He is totally passionate about everything he does, especially making guitars.  But he is also a great player, with a smokin' hot funk rock band of his own, which is why his guitars are so special. He knows what a great guitar should sound and feel like.  I've got a couple more PRSs now that I love and use all the time. The PRS Mike Mushok baritone is really awesome!

I love my Carr Rambler Amps!!  I was looking for a great small combo amp I could tote to sessions and gigs and I certainly found it in my Rambler.  It has the most wonderful clean sound I've every heard and when I plug into it I just don't want to stop playing.  When you mic it up just all the right stuff comes out and it loves any pedal I put in front of it.  Engineers love it and every time I do a session for the first time with someone they always say "What is that amp?  It sounds great!"  Steve Carr is a really good guy and makes a lot of other great models.  I wish I could own 'em all!

I've known Brian Wampler for many years and he's a pedal genius as well as a very nice guy.  Before he got his own pedal biz off the ground he used to mod pedals and I have a ton of pedals with some very cool mods of his, which always improved them.  Since then he's started making his own line of Wampler pedals and they are all really quality built and sound great.  He's got a true passion for designing cool new stuff and he's partnered up with some great players to come up with some unique and special pedals.  I especially love my Wampler Plextortion!

I've used a lot of different cables over the years but when I recently tried some Lava Cables I was sold.  I'm always looking for a warmer fuller tone and I really noticed a difference with the Lavas.  Especially with the longer length cables. I don't seem to lose any of the natural tone, balls and low end of my guitar.  They also have been holding up great and are very well built.   I really like the COE Mark Stoddard, great guy and he was very helpful to me figuring out which Lava cables were right for me.  He's also a player which I'm sure helps him to know how a great cable should sound.

A really great addition to my guitar sound has been my Royer 121 ribbon mic.  I've always liked using the standard Shure 57 for electric guitar but it always sounded a bit pointy and thin.  The magic combo is the 57 and the Royer 121 together.  The 121 just adds a wonderful smooth low end and dimension, especially for lead solo tones.  And the 121 on it's own can be very warm and cool.  John Jennings is very nice and came to Nashville to do a video about Royer mics with engineer Mark Miller and myself.  Mark loves the Royer 122 for acoustical instruments and has used it on just about everything.

Mike Piera is great guy and I've really enjoyed our relationship.  I've got one of his King of Tone pedals and I love it.  It sounds different than any of my other crunch pedals and is really versatile.  He also has tweaked some older pedals for me and made them better.  As well as saving one of my vintage Nobels ODR-1s that died when I spilled some coffee on it.  No small feat!!  Plus the Analog Man T-shirts rock!
I've been using D'Addarios forever and they just have the right tension, feel and touch for my playing.  I've tried all different brands all through the years and I always go back to the D'Addarios.  They are also really consistent and seem to hold their tone for a long time.  I also like a lot of the Planet Waves stuff, like the headstock tuners they make.
Jerry Jones Guitars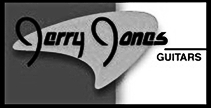 Even though Jerry has retired and is no longer making guitars I wanted to list him here as I've played his fine guitars on many projects.  I've known Jerry forever, since he was a guitar repair guy at The Old Time Pickin' Parlor here in Nashville.  He started building cool custom guitars in the late 70s and I still have two of those hand made guitars.  Somewhere along the way he came up with the idea to build a better version of the Dan Electro guitars and once he started doing that everyone started playing them.  Especially the baritones, 6 string bass, electric 12 strings, and electric sitars.  His guitars, played better, tuned better and just sounded and recorded great.  I've still got a bunch of them and Jerry and I have been very good friends through the years.